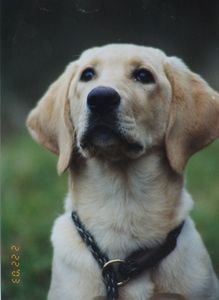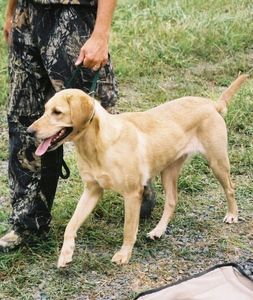 HRCH Carolina Blonde Calpurnia MH, CGC, WCX
"Callie" 

DOB: 10/20/02
OFA Hips: Good, Elbows: Normal, Cardiac: Normal
CERF Annually

Callie was born with that natural retrieving instinct that we all try to find in a puppy.  She got her Started Hunting Retriever title when she was only 4 months 3 weeks old! She's the reason for the SkyMark name! Ask us for the story! She is 75 pounds of attitude and talent, although we are not sure she knows she is a dog!  Her nickname in training is the "Hellcat" because of her ability to make mischief and to take pressure and keep working with her tail wagging.  

Callie's focus now is enjoying her retirement in style!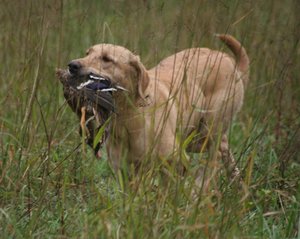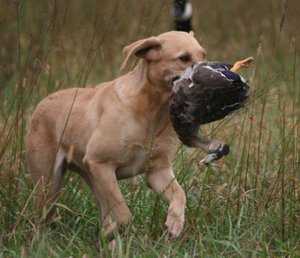 Photos of 2005 UKC Fall Grand, Louisburg, NC
Photos by Pam Kadlec -- Just Ducky Publishing

 
FC Black River's Big Ol' Truck MH

NAFC FC AFC MD's Cotton Pick'n Cropper

FC AFC Candlewoods MD Houston

Bay's Southland Samantha MH WC

FC AFC Westwinds Bold Tiger

Broad Creek's Blue Bill Duster

Weller's Elijah of Antioch MD MH

Ruckus Raisain's Sarah MH

Sampson's Midnight Traveler